As you may remember, on February 28th, Tron's hard fork took place. This hard fork was intended especially for institutions, as well as some improvements to attract more developers. This being the case, you would think that no big updates will come for several months as what else has to be done or improved. Tron has managed to pull an ace from under their sleeve whenever we less expect it, and this time they have surprised us with the newest solution that they call the "Sun Network". For weeks, the community  could only theorize about what this major upgrade could be, but we will clear some of your doubts with these insights.
Teasing About 100x
Justin Sun published an article from Tron Foundation on twitter. The image was the following: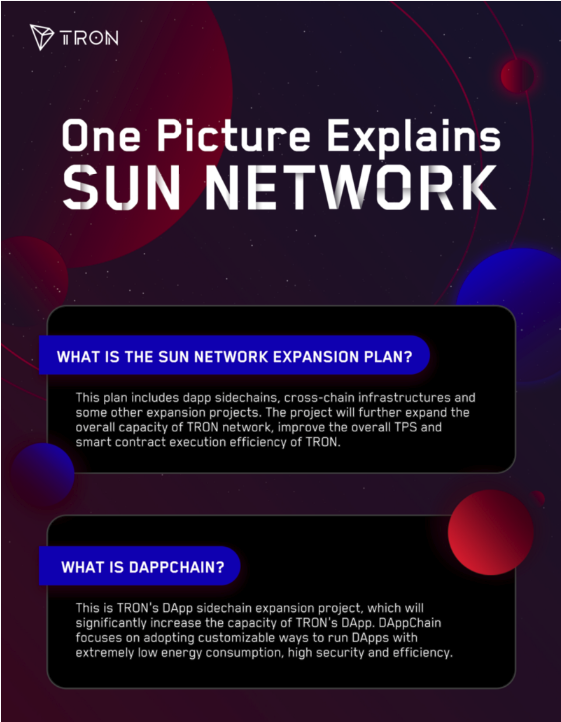 The image has also a second part about the phases of this DappChain, but this information does not fulfill the community desires or at least the developers who should be the most interested about this major upgrade. Obviously this was done to create anticipation and hype within Tron's community. It got my attention.
TARGETING FIRST PLACE IN DAPP QUANTITY, QUALITY, AND EFFICIENCY
Normally, blockchains that work with smart contracts use the main blockchain to trigger these smart contracts and fees are charged to the smart contract developer. A contract can be faster or slower depending on the blockchain. These fees can be paid on behalf of users, but that's another story. Tron is looking for a bigger infrastructure, what they call a DappChain. A DAppChain is a side chain designed specifically to trigger smart contracts alleviating pressure from Tron's Mainnet. This way Tron can achieve more TPS (Transactions Per Seconds) as the ecosystem is rapidly growing.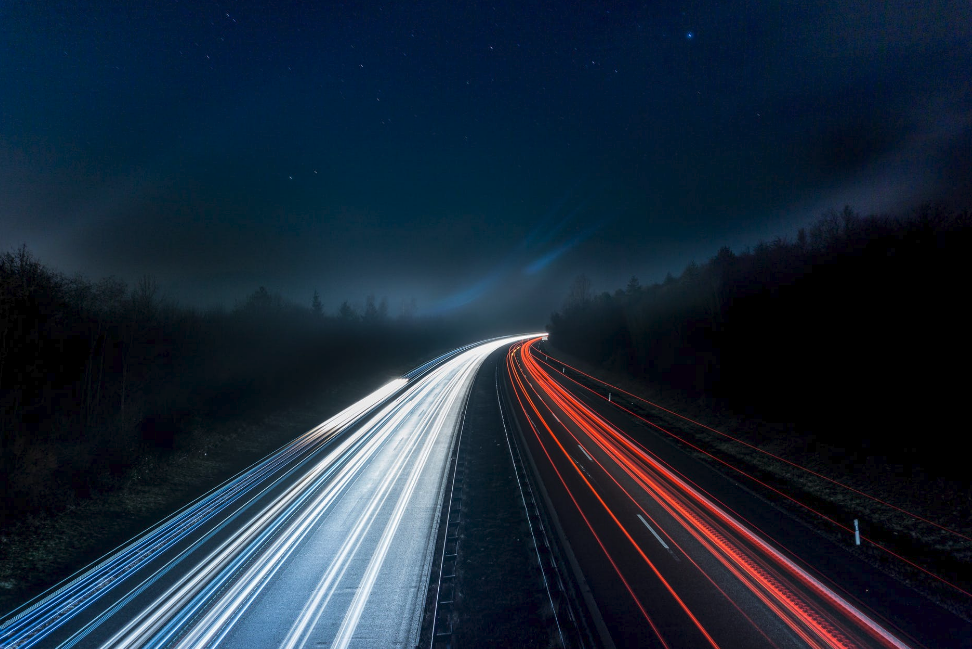 SOME TECHNICAL FEATURES
DAppChain is decentralized, guaranteed by DPoS mechanism.
Supports smart contract transactions, focuses on improving TPS on the Mainnet.
The sidechain can be customized. DApp developers can customize some of the side chain properties based on their own needs. This could be transaction rates, block generation speed, and transaction confirmation speed.
The Energy fee is lower.

MAINNET AND SIDE CHAIN INTEROPERABILITY
The Mainnet and the side chain interoperability is guaranteed by a smart contract that mirrors main assets like TRX, TRC10 and TRC20. Therefore assets can be withdrawn from one chain to another. The first phase is to adopt the DPoS mechanism to achieve consensus.
EXPANDING TRON'S CAPACITY
As we said before, many blockchains that work with smart contracts trigger all the events directly on their Mainnets. This means that, aside from all normal transactions, there's also a pressure applied by smart contracts that makes a blockchain slower, increasing in consequence its rates and costs. Tron's Mainnet can support many side chain instances simultaneously. This means that all transactions that occur on a side chain will not affect the Mainnet. If it turns out that the side chain is congested, the solution is to transfer transactions to another side chain. Tron's Mainnet will then be responsible for all assets transferred between side chain and Mainnet while the side chain will be responsible for transaction details.
TRON WORKS AS A SOLAR SYSTEM
Imagine Tron's Mainnet as the Sun of our solar system and all the planets as the side chains. There's a perfect balance achieved here and even though this upgrade is not released yet, we can already tell that the x100 scalability promised by Justin Sun is guaranteed. This is one of the first blockchains that delegates its responsibilities to side chains to achieve scalability. Developers can expect more documentation about this and so far this is the best incentive to develop DApps on Tron's blockchain.

DON'T MISS THE PHASES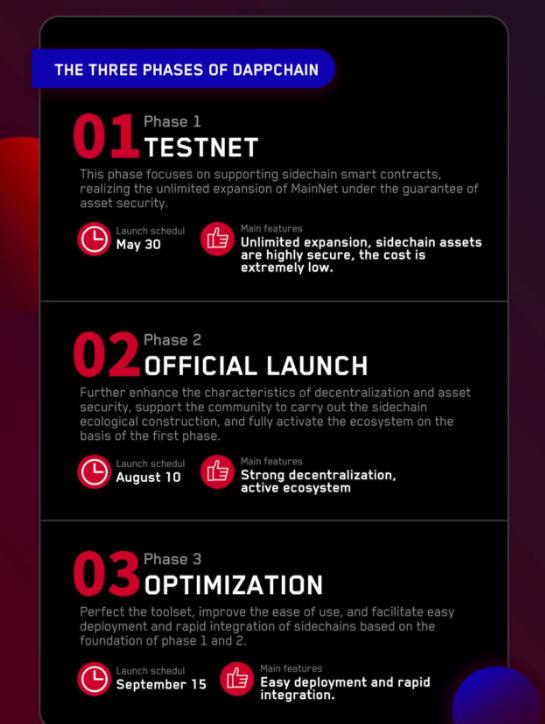 I'll be keeping a close eye on any developments and updates regarding Tron's side chain implementation. This is very exciting news that will soon be noticed by everyone involved in blockchain. Exciting times are ahead!
Comments